"THE ONLY BEVERAGE COOLER YOU WILL EVER NEED !! "
A Monster Journey
This journey began years ago. A broken fridge led to a stranded ice cold 12 pack of beer. We had to do something. We couldn't let the beer get warm. We didn't know it then, but the solution would eventually become The Monster Cooler. After numerous designs, countless hours of engineering, and a FEW dollars being spent, we developed the world's greatest beverage holder. One that can hold nearly any beverage on the market, and keep it ice cold while it does it. One that has been awarded 6 patents on its design and utility. Why go through all of this you may ask? Because there are few things more enjoyable than an ice cold beverage. And we believe, that the experience when drinking that beverage should be the best one possible. Thanks to the Monster Cooler, now it is.
Monster Features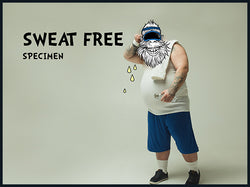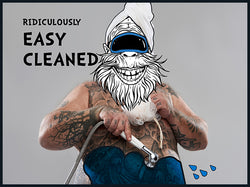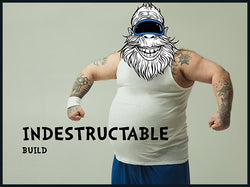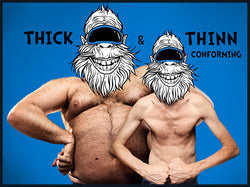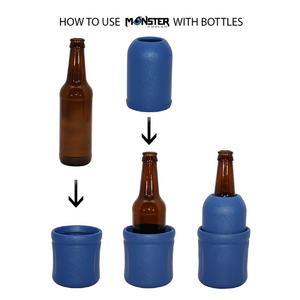 Works With Bottles
Our versatile design allows our Monster Cooler to hold nearly any bottle, tall or short and keep it ice cold. The height adjust by slide the top section up or down as needed. 
"MIND BLOW!!!! JUST ONE FITS ALL MY FAVORITE BEVERAGES!!"
Hundreds of 5 STAR reviews can't be wrong